GREEN CARD LOTTERY INTRODUCTION 2021 (DV-2023)

Your country has qualified to take part in the Green Card Lottery (DV Lottery) thus giving you the opportunity to apply. A Green Card allows you to legally work and reside in the United States

If you are a lucky winner, it will not only be you personally, who will be issued with a Green Card, Green Cards will also be issued to your spouse and your children.

The Lottery is officially called the Diversity Immigrant Visa Lottery (popularly known as the Green Card Lottery).

Every year in the US Department of States annual Green Card Lottery (Diversity Visa Program) between 100,000 and 125,000 applications are selected as winners and up to 55,000 Green Cards (Permanent Residency Visas) are issued to new immigrants from all over the world.

The objective of the Lottery is to issue Green Cards to individuals born in countries with historically low levels of immigration to the United States.

The draw will take place through random computer generated lottery draw.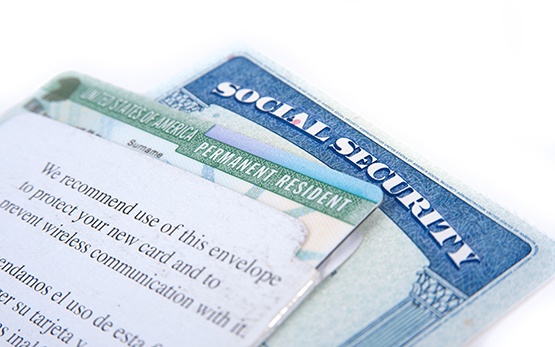 A Green Card is a Permanent Residence Visa of The United States
The Visa Lottery (DV Lottery) was created by the Immigration Act of 1990 and signed into law by President George Bush. The Lottery is perfectly legal and sponsored by the U.S. State Department.
When you make your application through US Green Card Office, we will guarantee that:
a) you will not be disqualified due to errors and omissions in your application form. Last year over 65% of all applications were disqualified due to errors and omissions in their application. When using our service you are 100% guaranteed your application will not be disqualified.
b) your application will be submitted 100% error free and always on time.
c) your personal information will be dealt with in the strictest confidence. US GREEN CARD OFFICE holds a website identity assurance warranty of $1,000,000 and all our transactions are made with 2048-bit digital signatures & 256-bit encryption. Your data is safe with us.
When you have completed the "Apply Today" section and made your payment all you need to do is to upload pictures of you and your family to our server. We will take care of everything else. You will be advised directly from US Green Card Office Ltd . if you are one of the lucky winners of this years USA Green Card Lottery.
US Green Card Office Application Newsletter
Unsubscribe
Enter your email address to unsubscribe from US Green Card Office Application Newsletter
Unsubscribe Successful
Your email has now been removed from our newsletter.
This site uses cookies to store information on your computer. Some of these cookies are essential, while others help us to improve your experience by providing insights into how the site is being used. For more information vist our
Privacy Statement.
Necessary Cookies enable core functionality. The website cannot function properly without these cookies.